COMPANY OVERVIEW
PROFESSIONAL ENGINEERING SERVICES for building repairs and long term maintenance in Toronto, Montreal and across Canada.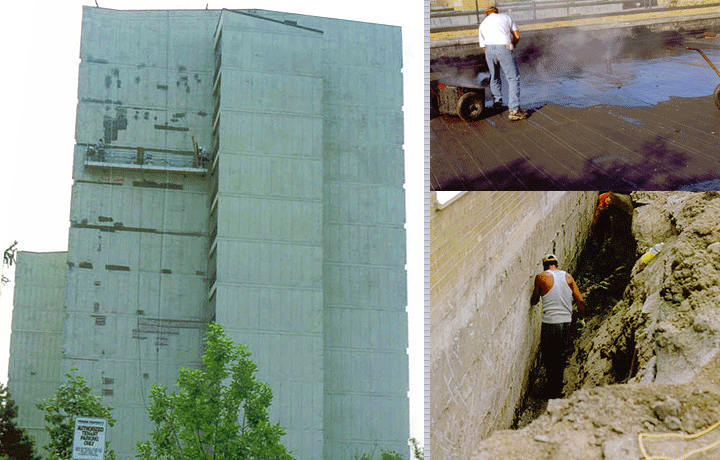 We will
• Investigate & Assess Problems
• Implement Solutions
• Review Building Repairs & Maintenance
• Benefit Your Building & Your Bottom Line.
SERVICES
We provide Property Owners and Property Managers with professional engineering services and reliable expertise that ensures a safe and cost effective job.
BACKGROUND
Incorporated since 1991, Maxwell Building Services' portfolio of clients includes: The Brown Group, Cromwell Management Inc., Fishman Holdings North America Inc., Firm Capital Properties Inc., Monterey Park Inc., Linwood Management, Gowan Property Management Ltd., Wilson Property Management, Toronto Dominion Bank, Royal Trust, CIBC, Maritime Life, Imperial Life Insurance Company, MCAP, First National Financial Corporation.
› Email Us for a consultation on your building repair, restoration and maintenance needs.
THE MAXWELL BUILDING SERVICE DIFFERENCE
Cost Sensitive
Our experience and contacts with reliable contractors gives you the best value to fit your budget.
Cost Efficient
Project management expertise to ensure ongoing review of contractors work to specifications.
Cost Specific
We have the knowledge to provide you with the right solution for the problem.
Client Benefits
Significant savings in building repair and maintenance costs.
PROFESSIONAL ENGINEERING